It's been 2 months since our last "State of the Echo" update and the Echo team has been heads-down since launch.  We've rolled out a number of software updates with performance improvements and new features and have been working on some exciting new enhancements coming up.  Customer response to the Echo has been quite good overall and we continue to invest to make it even better.  We really appreciate everyone's support and encouragement!
As we announced earlier, we're bringing the Android platform to the Echo as an added feature and initially planned to have a beta out to testers by the end of 2012.  If you're familiar with Android though, you know it was initially designed for mobile devices and touch screens, which isn't an experience that translates well to television.  So, rather than release the beta too early, we've been doing a lot of extra work to bring Android to the next level for TV.  Instead of the Echo
just
being a Windows Media Center Extender that also runs Android, we want to make it your go-to device for a wide range of digital media, including live and recorded TV, personal media and online media.  We're very focused on making sure it has a well-designed 10-foot experience that looks great on a large TV and works well with a remote control.
Our vision is something new and bold that hasn't been done on Android before -- a complete integration of Windows Media Center in Android, along with a TV-optimized interface.  There are a bunch of Android-based digital media players out there that give you streaming services, but none have integrated Media Center with Android to give you live TV and DVR as well.  Not to mention cool features like browsing premieres, movies on tonight, universal content search and other things we're working on.  This will not only bring the power of Android to the Echo, but will enable Windows 8 compatibility as well.
Here are some screenshots to give you an idea of what we've been up to:
Movie Gallery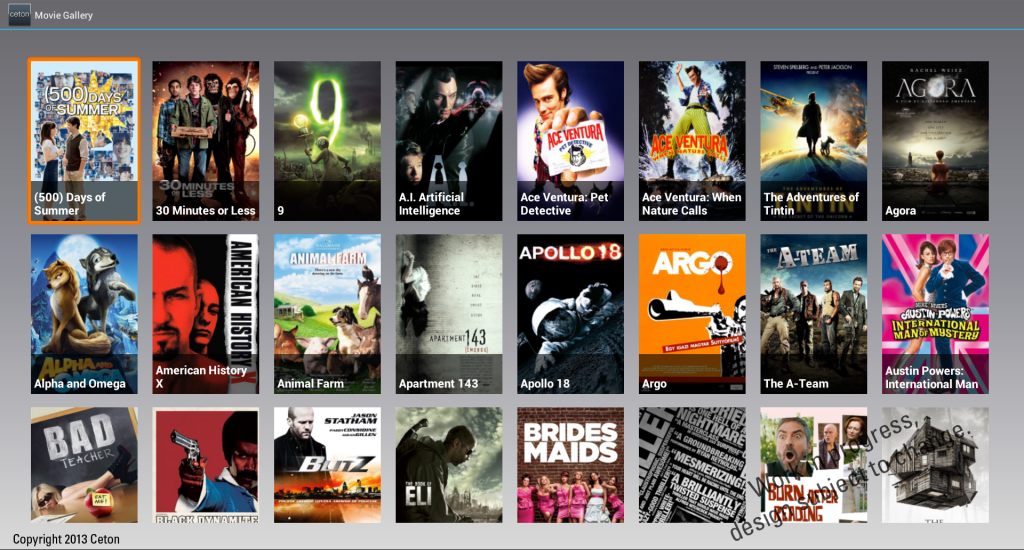 Movies on Tonight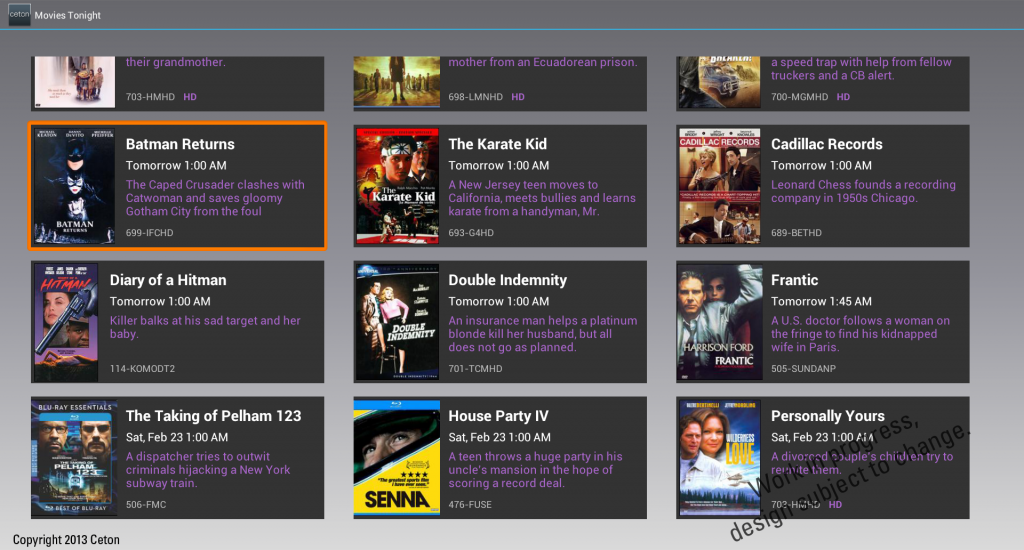 Recorded TV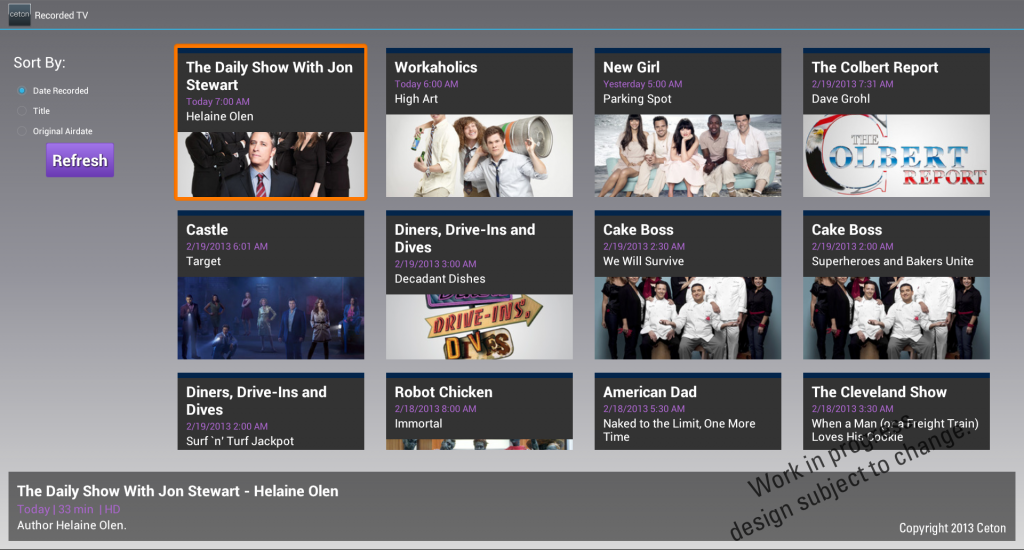 Scheduled Recording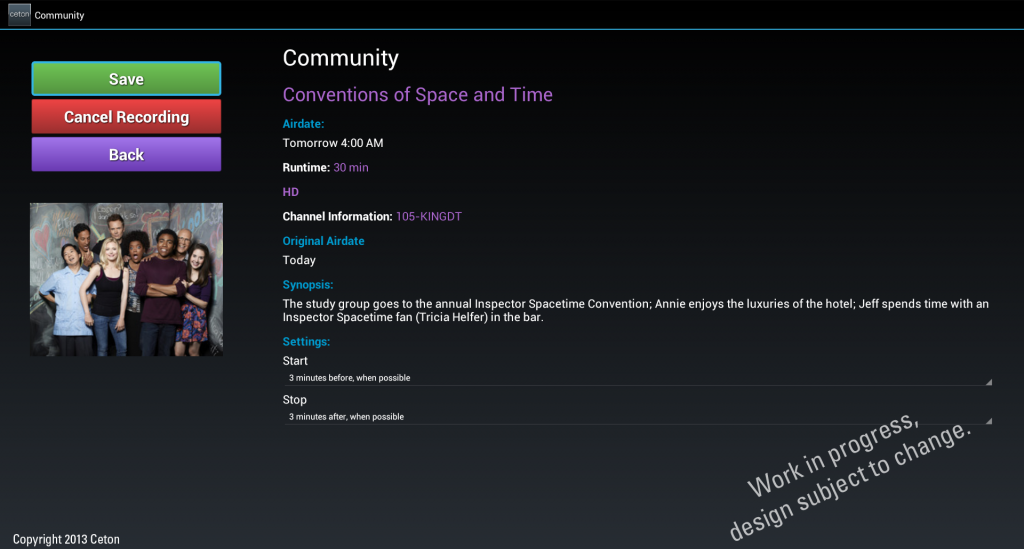 Play Movie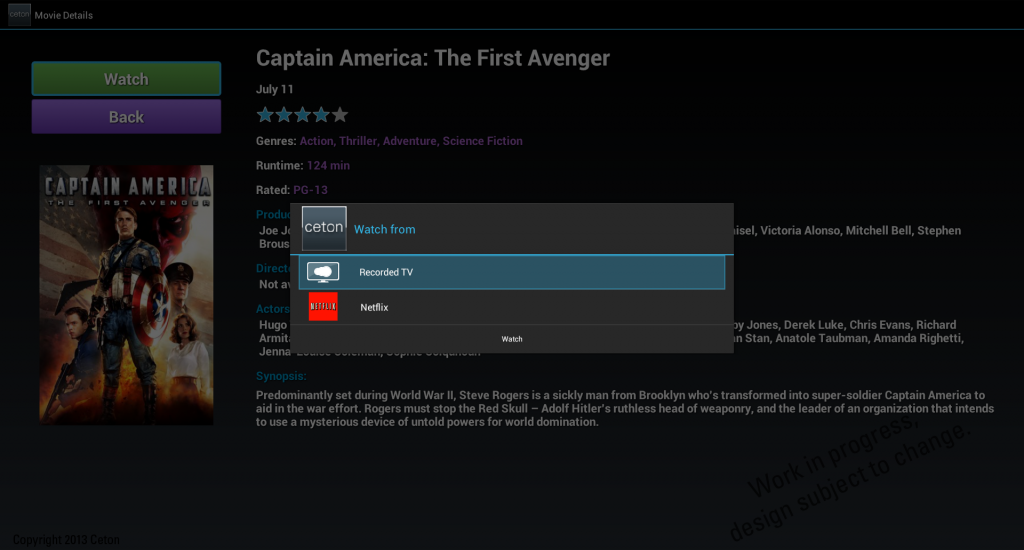 We're not yet announcing a launch date for the new Android features but stay tuned to this blog for more updates.
Thanks!
- Ceton